Tools for vocational training in Fort Portal – Uganda
The Humura Vulnerable Children / Youth Support Organisation in Fort Portal – Uganda wants to increase the capacity of their vocational training centre, by purchasing the necessary teaching  materials for the practical lessons. A lack of machines and tools does not yet make it possible for young people to learn the skills with which they can be directly employed, find work, or start for themselves to earn a means for living.
An amount of € 4,400 is required to purchase the most needed machines and tools. The Van Doorn Foundation is looking for sponsors to support this project!
Amount required: € 4,400.-
Amount collected: € 4,400,-
Project information
The situation
The HUVUCSO Vocational Training Centre is located in Fort Portal city, provides training to young people from Fort Portal and Kabarole district.
Kabarole District is a district in Western Uganda and part of the Kingdom of Tooro. The district has a population of approximately 470,000 with most rural peasants practicing subsistence agriculture. The district's capital, Fort Portal city, has a population of approximately 60,000 a growing middle-class city. Some of the challenges faced by the population include natural disasters such as earthquakes and landslides (the district is located on a fault line); influx of refugees from the Democratic Republic of Congo; elevated levels of poverty and unemployment; extremely high levels of HIV/AIDS (compared to other regions in Uganda) and gender inequality (traditionally, women have little power in Batooro society). Primary, secondary, and tertiary educational facilities are available, but difficult accessible, with tuition fees being way too high for the poorer segments of the local community.
The importance of the project
75% of the population of Kabarole are between 10 and 35 years of age and living in poverty, many of them are school dropouts. The school dropouts have nothing to do, get involved in petty crime, use of alcohol or even worse drugs, and get involved in unprotected sex. HIV / AIDS prevalence rate in Kabarole stands at 11.3%, which is the highest in Uganda. Unemployment and illiteracy are the key root causes of the problems affecting the community.
Vocational training is not popular and perceived inferior compared to a university degree, but Uganda does not only rely on doctors and lawyers, but craftsmen also / women are equally vital to the development of the country. Vocational skills provide more employment opportunities and options to become self-employed thus reducing unemployment in the country. Girls account for only one fourth in public vocational training centres, most of them for so-called traditionally female occupations. The project wants to ensure that boys and girls have the opportunity to learn what they want to learn. Girls should be able to aspire to become carpenter, car mechanic or welder, while boys should be allowed to become tailor or hairdresser. Vocational training will also be made accessible to those with disabilities.
The implementing organisation
Humura Vulnerable Children / Youth Support Organisation is a nonprofit community-based organisation operating in the Fort Portal City and the Kabarole district in western Uganda. HUVUCSO was established in 2011 with as mission to support the needy community living with HIV/AIDS. HUVOCSO was in particular formed to assist orphans and other vulnerable children whose parents died of HIV/AIDS and were living in abject poverty. Since 2011, HUVUCSO has trained 325 youth and 72 adults to acquire vocational skills particularly in tailoring, carpentry, motor vehicle mechanics, but also supported the community in having access to health, water and sanitation, and a decent agricultural livelihood.
The envisaged project results
Vocational training is crucial in alleviating poverty, because it allows young adults to enter a workforce where there are jobs opportunities. The demand for skilled labour in the Kabalore district offers an opportunity to reduce unemployment. As unemployment is the leading cause of poverty, providing young people with training and education, can break the poverty circle.
The goal of this project is to equip the training centre with the necessary training resources (machines and tools) so it can provide adequate and qualitative training.
The institution target is to provide 150 youths with marketable skills every year. To bridge the gender gap in vocational training, the centre aims to equip annually an equal number of girls (75) and boys (75) to be equipped with skills in areas like tailoring and dress making, hairdressing, welding and metal fabrication, carpentry and joinery, car mechanics and beekeeping.
The chance of sustainability
The school has classrooms and workshops and instructors for all courses. Recently a school business plan has been developed to guarantee the professionalism and sustainability of the school. The (half-year) tailoring and beekeeping courses and the (one-year) carpentry and welding courses cost annually in average of € 140 per student.
The students are expected to pay a minor training fee while the practical-oriented training courses enables students to make assignments, and to deliver services (hairdressing, car repair) and to make products (clothes, furniture) that will generate revenues from the sales of these services and products. Annually those revenues are estimated to be € 130 per student. With this the training centre will be able to pay for the running cost but will remain depending on national and international support for larger investments (building and equipment).
The result
After almost a year of delay due to the covid-19 pandemic, the container with machines and tools arrived in Uganda in early 2022 and the training centre could start with the practical lessons.
The progress of the project
The training equipment for various training courses have been ordered from the Tools To Work Foundation in the course of 2021. Due to the covid-19 pandemic, shipments to Uganda have been delayed and are not expected until spring 2022.
For these projects your support is necessary!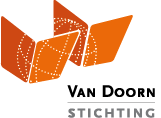 Dear visitor,
We are grateful that you are willing to support us with a donation!
Please fill in the fields below and push the button PAY to transfer the amount by iDeal.