Organisations can only apply for project funding if:
the organisation has an educational objective;
the organisation has at least 5 years experience in vocational training;
the organisation is located in Ghana, Cameroon, Kenya, Mali, Uganda, Tanzania or Zambia and the project is being implemented there;
the organisation has sufficient classrooms and/or workshops to provide the vocational training;
the aim of the project is to improve the accessibility of vocational training for vulnerablel and disadvantaged young people (between 12 and 25 years old) and to increase their chances on the labour market;
a clear project plan and feasibility analysis can be submitted (and preferably also a business plan for the training centre and curricula for the courses);
the application can be clearly substantiated;
the requested amount does not exceed € 5.000,- and
there is cost-sharing.
If these criteria are not met, we cannot process the application and you will not receive a response from the Foundation!
PLEASE NOTE
We also offer technical advice to prepare a business plan, curricula, training modules and internship programs and to set up the management and financial administration of the institution.
We only provide financial resources:
to improve the accessibility of existing vocational training courses
to improve the quality of existing vocational training courses,
to start up new vocational training courses,
and to set up internship programs to improve access to the labour market.
We only support basic vocational training for carpenter, bricklayer, electrician, metalworker, car mechanic, hairdresser, tailor, bread and pastry chef.
The project costs are disbursed directly to suppliers in local currency.
We do not provide financial resources for the construction of new classrooms or workshops.
We do not reimburse costs afterwards, so not costs that have already been made.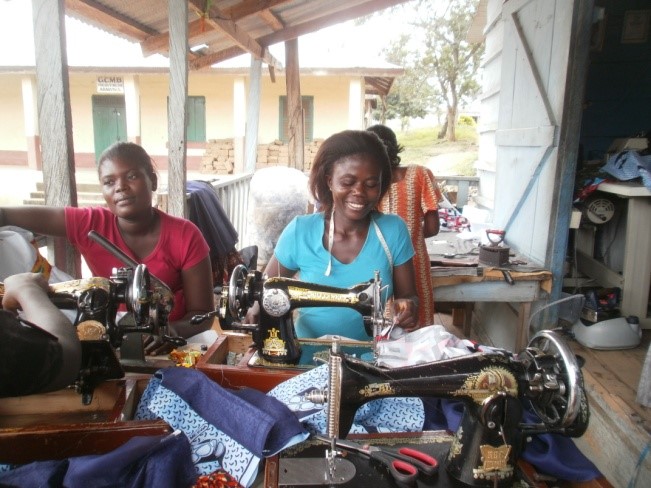 Submit your request in time!
The application process consists of two steps and takes some time!
projects have been supported!