What do we want to achieve?
The Van Doorn Foundation supports local organisations with a (professional) education objective, wishing to carry out small projects to improve education opportunities for young people, but lacking sufficient financial resources.
Such support may include:
technical assistance (to prepare a policy plan, business plan, training modules, financial administration and management of the institution) and
financial support for starting up new vocational training programmes (e.g. start-up costs, purchase of teaching and learning materials, equipment and tools, the initial month's salaries of teachers, etc.).
The Foundation will in principle not provide financial support to the construction of new schools or classrooms.
The main criterion to support local organisations is to improve the accessibility of vocational education for vulnerable and disadvantaged youth. Accessibility has primarily to do with the fees they have to pay for vocational education. The targeted amount of school fees will be an important criterion in assessing applications for project funding.
Accessibility has also to do with availability of training centres. The Foundation may give priority to e.g. the establishment of new training programs in areas where these are not yet offered or not offered to the underprivileged. Providing bicycles for pupils / students also belongs to the possibilities. We also want to pay special attention to increasing employment opportunities by assisting local organisations in developing apprenticeship and internships for on-the-job training.
The Foundation also wants to pay special attention to increasing employment opportunities by assisting local organisations in developing apprenticeship and internships for on-the-job training. This may facilitate access to the labour market. Providing tools in the form of a micro-credit is another possibility which allows young people to start up their own small businesses.
When assessing applications for project funding, the Foundation will pay attention to:
experience of the organisation
recognition of the organisation
availability of a policy plan for the organisation
insight in the finances of the organisation
type of project (aimed at vocational training / professional education)
project costs
feasibility and sustainability of the project
accessibility vulnerable and / or disadvantaged youth
The maximum project funding amounts to € 5,000 per project. The funding of multiple small projects, one after the other for the same local organisation, belongs to the possibilities.
The Foundation will allocate annually € 24,000 for project funding, of which 50% will be available from its own resources and 50% from fundraising.
Grant agreements will be signed with local organisations, recipients of a grant, in which mutual obligations are defined, such as the funding commitment of the Foundation and the reporting obligations of the local organisation (accounting for the funding).
Targeted countries
The Foundation will, as with study funding, focus its support of projects on seven countries in Africa, namely Cameroon, Ghana, Kenya, Mali, Tanzania, Uganda and Zambia.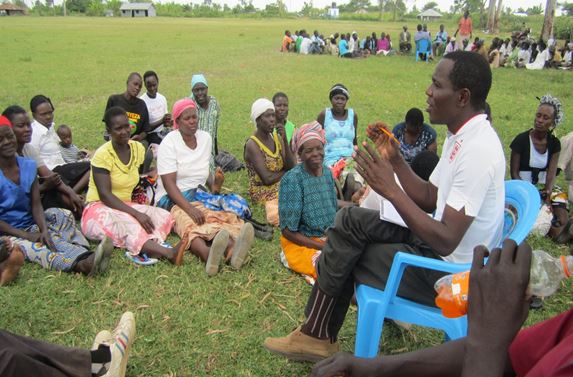 We keep our promises!
Twice a year (in May and in October) the received applications for project funding are reviewed by our board and approved or rejected by a majority vote. Only applications that meet our eligibility criteria are reviewed.
More resources for the Foundation mean that we can fund more projects. More money does not mean that we suddenly start funding other kinds of activities or become more relaxed with our review criteria. You can be confident that your money will be spent the way we promised!