Vocational training and start-up toolkits for out-of-school girls in Kasulu – Tanzania
Rural and Urban Development Initiative Agency (RUDIA) Tanzania is a non-governmental organisation engaged in professional empowerment of adolescent girls and their empowerment against gender-based violence.
The organisation promotes, among other things, the self-employment of adolescent out-of-school girls. To this end, the organisation identifies and enrols girls in vocational training centres and provides them with the tools they need to start-up their own small businesses.
An amount of € 3,500 is required for the training and procurement of start-up toolkits. The Van Doorn Foundation is looking for sponsors to support this project!
Project information
The situation
Kasulu is located in western Tanzania, near the border with the Republic of Burundi, and had in 2012 a population of 634,038 (208,244 in Kasulu town and 425,794 in the rural district). It is the second largest district in the Kigoma Region. Over the past 40 years the district has been hosting a large number of refugees from Burundi and the Congo. To date the Nyarugusu refugee camp still hosts 78,911 Congolese refugees and 49,374 Burundian refugees. The large number of refugees (20% of the district's inhabitants) has a noticeable effect on host communities.
The main economic activity in the district is subsistence farming and small and medium-scale businesses in Kasulu town. According to the statistics, at least 40 percent of girls attending primary and secondary schools drop out due to early pregnancy and that number keeps on increasing year after year. The probable causes are poverty (parents not able to pay for girls' school fees), out-dated customs and traditions (forced child marriages), discrimination and gender-based violence, and ignorance of women's rights. The presence of large refugee camps also has consequences for the safety of teenage girls.
Teenage pregnancy is a serious problem in the district, it results in a cohort of young girls with little education and limited economic opportunities who cannot support themselves nor their families.
The importance of the project
The objective of the project is to reduce vulnerability and dependency among the out-of-school girls and young women and to empower them with vocational and entrepreneurship skills to reduce the problem of unemployment, income poverty and keeping them out of current danger of HIV/AIDS infections.
The project focuses on helping out-of-school girls and young women to get the opportunity of accessing vocational training in areas like tailoring, cloth design (batik), soap production, and hairdressing. The project also intends to provide training on gender mainstreaming, training in marketing, generating income, and ways to keep financial records for business sustainability.
Acquiring skills will give the school dropouts an opportunity to access the labour market or start a small business themselves. It will not only allow them to generate a revenue but ultimately it will increase their self-esteem, self-reliance, and prepare them in facing discrimination and gender-based violence in the society.
The implementing organisation
Rural and Urban Development Initiative Agency (RUDIA) Tanzania is a non-governmental organisation founded in 2006 and active in the Kasulu district, Kigoma region of Tanzania.
Its core business is youth and adolescence girls' empowerment; women and girls' empowerment against gender-based violence; health, education, and environmental management. It has implemented a wide range of activities, such as the empowerment of communities in health prevention practices and using health services; equipping women's collectives with solar refrigerators to store the fish they put on for sale; stopping child labour and promoting village savings and loans associations;  advocating better nutrition for toddlers through food preparation workshops; conducting information campaigns on sexual reproductive health; and empowering youth through vocational skills and entrepreneurship training.
Because of its presence and commitment to the Kasulu district, RUDIA has become an important partner for government offices to reach out to Kasulu's rural communities in achieving government's  development activities.
The envisaged project results
The main outcome of this project is to ensure that 18 out-of-school girls and young women,  along with their families have improved their livelihoods. Vocational training is critical in alleviating poverty as it enables these girls from between 16 and 26 years of age to enter a workforce where there are job opportunities.
Eighteen girls and young women will be given vocational skills and entrepreneurship training and will subsequently be given the start-up toolkits for tailoring on credit. They will be able to start their own businesses which will allow them to repay the microcredit for start-up toolkits and to provide for themselves and their families with a regular income and with it to plan their expenses for health, education, and food needs.
An additional number of girls and young women may eventually follow similar vocational skills and entrepreneurship training.
The chance of sustainability
Following a six-months vocational skills and entrepreneurship training, the selected 18 out of schoolgirls and young women will start engaging themselves in income generating activities by applying the acquired technical skills. The start-up toolkits which are provided as credit will be paid back in an estimated period of six months, which allows the procurement of other start-up toolkits for as next group of trainees. Some of the trainees may eventually be able to pay for part or all of the training. The need for sponsoring subsequent trainings will therefore gradually phase out.
RUDIA will ensure project outputs and results are sustainable for the beneficiaries and the community as a whole. The project beneficiaries will improve their livelihoods and social wellbeing; have their jobs and self- employment and, hence generating viable income.
The result
At the beginning of 2022, eighteen girls / young women started a tailor training and an entrepreneurship training. After the training they received sewing machines (on credit) to set up their own sewing workshop in their village. Mid-2022, a new group of girls started the training.
By the time the second group has completed their training, the first group must have paid off their credit (sewing machines) and sewing machines can thus be purchased for the second group.
For these projects your support is necessary!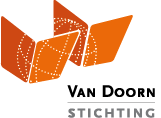 Dear visitor,
We are grateful that you are willing to support us with a donation!
Please fill in the fields below and push the button PAY to transfer the amount by iDeal.