Tools for vocational training and apprenticeship in Jasikan – Ghana
Rural Initiative Network (RIN) in Ghana is a non-governmental organization engaged in community development, the development of women and children and rural youth. The organization promotes, among other things, the development of small-scale enterprises for unemployed rural youth. To this end, the organization identifies mentors and internships and provides young people with the tools they need to participate in an internship program
An amount of € 4,500 is required for the purchase of the necessary machines and tools for the internship program. The Van Doorn Foundation is looking for sponsors to support this project!
Amount collected: € 700.-
Project information
The situation
Jasikan is a small town and the capital of the Jasikan District, in the Oti Region of Ghana, about 260 kilometers northeast of Accra, the capital of Ghana.
The Jasikan District is the oldest district of the then Volta Region, now Oti Region with a population of about 60,000. The main source of income of the population is agriculture (80%) and small trade (12%). Per capita income is less than $1 a day, below the UN poverty line.
The district faces a high migration of rural youth to the city due to limited natural resources and limited employment opportunities. Unemployment among young people is extremely high. Most young people drop out of school because parents cannot afford school fees. The Covid-19 pandemic has further exacerbated the situation as education was interrupted for an extended period of time. Young people do not learn a trade and have little confidence in finding work in their immediate environment. They see looking for work in the capital Accra as the only option, while many will not find work there either and become victims of child labour and sexual exploitation.
The importance of the project
The main objective of this project is to provide tools and equipment for vocational training and apprenticeship to empower twenty-one vulnerable and disadvantaged youth. They are sixteen young women and five young men from New Ayoma, Lankanti, Kute, Baglo and Dzolu in Jasikan Municipality. This should contribute to the reduction of unemployment among young people in the municipality, give them the opportunity to generate an income and become financially independent. But this should also be an example for other young people that, instead of migrating to the capital, there are local opportunities to work and generate an income.
Over time, these young people, who are then independent and self-reliant, will provide employment to other young people in the community.
Vocational training is not popular and is considered inferior compared to university education, but society does not only depend on doctors and lawyers, but also craftsmen/women are essential for the development of the country. Vocational skills provide more employment and opportunities to become self-employed, reducing unemployment in the municipality. Internships with local tailors, hairdressers, bakers, carpenters, and electricians are the most effective ways to learn a trade and learn to work in an employer-employee environment.
The implementing organisation
Rural Initiative Network (RIN) is a non-governmental organization founded in 2012 and active in the Oti region of Ghana. The organization implements projects and programs to reduce poverty, unemployment, and illiteracy among the most deprived and disadvantaged. The organization empowers the most deprived and disadvantaged in the community to build a brighter future and improve their quality of life. To this end, the organization carries out projects to provide the community with access to good drinking water, better health care, education, sustainable agriculture, microcredit, and information technology, and to address environmental issues. The main areas of intervention of the Rural Initiative Network (RIN) are community and rural development, women's and children's development, environmental protection, water and sanitation, health and control drug abuse, small-scale enterprise development, agriculture and food security, general education  and vocational training.
The envisaged project results
The main outcome of this project is to ensure that 21 vulnerable and disadvantaged young people along with their families have improved their livelihoods, earning a fourfold in average disposable income per capita per year. Vocational training is critical in alleviating poverty as it enables young adults to enter a workforce where there are job opportunities.
The twenty-one vulnerable and underprivileged youth learn a skill in their preferred profession and can purchase tools and equipment on credit to start their own businesses. This will provide them and their families with a lasting benefit from a regular income and with this income they can plan their expenses for health, education, and food needs.
The chance of sustainability
Previous experience shows that most trainees find work after their internship. Only a few had difficulty starting their own small business in the beginning. They needed a small credit of USD 100 to purchase tools and start their business. Rural Initiative Network (RIN) has rolled out a Micro Credit Scheme and will do the same for the 21 trainees who will need credit at the end of the project to purchase tools and materials to start their own businesses. Rural Initiative Network (RIN) will ensure project outputs and results are sustainable for beneficiaries and the community as a whole. The beneficiaries will be eligible for a credit at the end of their internship, which will make it easier for them to start a business.
The result
Early 2022, the equipment and tools were purchased for 15 girls / young women to start an internship with a tailor or hairdresser. After the internship they can start their own sewing workshop or hair salon with the purchased equipment.
Late 2022, tools for wood and metalworking were purchased and 10 young men started an apprenticeship with a carpenter and welder. After the internship, they too can start their own business with these tools.
For these projects your support is necessary!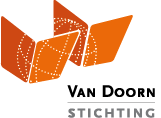 Dear visitor,
We are grateful that you are willing to support us with a donation!
Please fill in the fields below and push the button PAY to transfer the amount by iDeal.