Set up of training program in Mathare slum area in Kenya
In 2017, the Van Doorn Foundation granted funding for the purchase of equipment (sewing machines, computers) and tools (for welding and car mechanics) to set up and conduct training programs by the Reality Tested Youth Program in Mathare, one of the largest slums in Nairobi.
Project has been executed successfully!
Amount donated : € 6,235.-
Sponsor: Addo Kranendonk Fund
Project information
The situation
In Mathare – one of Nairobi's largest slum neighborhoods – live approximately 200,000 people, of whom about 50% are between 15 and 30 years old. The average income of the population is USD 1 per day … and this impedes many young people to go to school, to follow a vocational education and – consequently – to find work. They turn to unwanted and / or illegal ways to provide for their living, such as crime, prostitution and drug trafficking.
The importance of the project
RTYP has set up its own internship program aimed at the large group of young people in the Mathare slums. The purpose of the program is to provide them with skills that allow them to start working as self-employed entrepreneurs. From this program, internships are being sought with craftsmen in the slums where young people can learn a trade (such as hairdresser, tailor, car mechanic, or electrician). The selected young people will first go for two weeks orientation with different craftsmen to get acquainted with the crafts and then choose which trade they would like to learn. The internship (training) lasts one year, after which they receive a training in entrepreneurship from RTYP.
The implementing organisation
The Reality Tested Youth Program (RTYP) was founded in 2004 with the support of the Rehabilitation Trust Fund to provide secretarial services and legal advice to the various community-based organisations in Mathare. With the financial support of the French government (embassy) they were able to set up their current office. RTYP also works with a church organisation undertaking activities for disabled people in the community, and organises football and dance competitions to keep the unemployed young people motivated. More recently, there has been an influx of refugees from Somalia and Ethiopia which sometimes cause tensions within the community.
The envisaged project results
RTYP submitted, early 2017, an application to the Van Doorn Foundation for funds to purchase equipment (sewing machines, computers) and tools (for welding and automotive) for setting up and implementing training programs.
The project should result in a training centre that is fully equipped to provide vocational training to vulnerable young people aged between 15 and 30 from the Mathare slums of Nairobi. The training centre would provide tailor training, computer training and training in hairdressing and would ensure that these young people more likely find employment or become self-employed and have a greater chance in obtaining a microcredit from a financial institution as starting capital for their small businesses. At least 50% of the trainees is expected to be employed somewhere, the other 50% may start their own small businesses and will therefore receive an additional entrepreneurship training.
The chance of sustainability
During the visit of Paul in March 2017, the board expressed eagerness in being supported in developing a business plan that aims at making the organisation more sustainable within a certain period. In the period April-June 2017, Paul has assisted the organisation in this.
The progress of the project
This project could be realized thanks to a financial contribution from the Addo Kranendonk Fund and proceeds from a competition and the selling of T-shirts in the summer of 2017, which yielded an amount of €450!
In the period April – June 2017 training modules have been developed and trainers trained. An orientation workshop was held for a first group of young people to inform them about the different skills they can learn so they may select the course that appeals most to them. All necessary training materials were purchased and since the autumn of 2017 all courses started running!
Since, seventy (2 x 35) young people attend the (half-day) courses. The trainees receive a six months training followed by an internship of another six months in local companies that RTYP has identified for them. During this internship they are being coached by RTYP. At the end of the course and internship, all trainees receive a certificate. Those who wish a diploma will be registered with the Kenya National Vocational Training Institute so they can participate in a state exam. While one group is having their internship, another group follows training. In this way RTYP expects to train 140 young people per year.
Het resultaat
Our treasurer, Paul, together with the Kranendonk family visited the centre in December 2017; the trainees were then on Christmas leave, but they obtained nevertheless a very positive impression of the organisation, the training programme and the training equipment and tools that were purchased!
For these projects your support is necessary!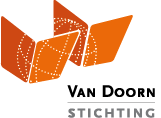 Bedankt!
Bedankt dat je wilt bijdragen aan dit project! Vul hieronder het formulier in en je wordt naar een iDeal pagina gebracht om de betaling te kunnen doen.