Expansion TA CRUSADE vocational training centre in Uganda
Nakifuma, Mukono District, Uganda
With the support of the Van Doorn Foundation, TA CRUSADE has set up four new training courses in their vocational training center in Nakifuma, giving around 120 vulnerable rural youngsters, who are unable to study without financial support, access to vocational education. By learning them a trade and entrepreneurial skills, they will be enabled to escape poverty and take care of themselves and their family.
Project has been executed successfully!
Amount donated : € 7,400.-
Sponsor: Aalbers-Kersten Holding
Project information
The situation
In 2012, the Uganda National Bureau of Statistics revealed that unemployed young people represented 64% of all unemployed people in Uganda. Three quarters of the population is younger than 30 years. An increasing number follows primary and secondary education and the need to create jobs is enormous.
The importance of the project
The dropout rate is very high and resumption of education is virtually impossible in the existing school system. Most parents can not afford to pay the school fees, besides children have to work as well to get food and are at a very young age responsibility for caring for themselves and others.
The implementing organisation
The Twekembe Association Centre for Systems and Rural Development (TA CRUSADE) was founded in 2003 by a group of unemployed youths as a Community Based Organisation, with the initial aim to create collectively employment for each other. The mission of TA CRUSADE now is to support vulnerable people in rural communities to escape poverty through education, empowerment and job creation.
The young, enthusiastic team of TA CRUSADE has already set up projects and references of the sponsors of these projects are very favorable. The team has proven that with unity and a common goal, you can achieve your goal. Hats off to these young entrepreneurs!
The envisaged project results
TA CRUSADE wants to establish a vocational training center in Nakifuma, in the Mukono District (40 km east of Kampala). The goal is to provide education to about 120 vulnerable rural youth who are unable to study without financial support. By learning them a trade and entrepreneurial skills they will be enabled to escape poverty and to provide for themselves and their families.
The center will offer the following courses:
vocational training (9 months) in computer applications, maintenance and repair, hotel management and catering, welding and metalwork, knitting, weaving and hairdressing skills;
reducing illiteracy (9 months) reading and writing for adolescents and adults with new technologies such as Internet, email, chatting and using other effective tools in promoting literacy;
five months courses to enhance the entrepreneurial skills of young people, such as marketing, cash flow management, small artisan business management and managing a simple accounting;
three month mentoring and other supplementary guidance to obtain skills needed for starting and successfully running a private (small scale) enterprise.
The chance of sustainability
TA CRUSADE has prepared a detailed business plan showing how they will make the centre financially viable. In addition, for every course a detailed syllabus has been prepared. Moreover, through local fundraising they have managed to raise enough money for the construction of the classrooms.
The operational costs of the centre are low (the centre works among others with volunteers with reasonable fees) viz. € 8,000 per year. From the sales of goods and services that the training center will deliver (steel windows, doors, furniture, clothing, hair, internet / photocopy, etc.) the running costs can be covered. The participants are required to pay € 10 per month, which is much lower than the course fees that are charged by other training centers. With these tuition fees, the center can build up some reserves for maintenance and replacement of equipment and machinery.
We are confident that a sustainable realization of this training centre is feasible and will offer education for a large number of young people.
The progress of the project
In the spring of 2015, Marcel van Wijk set up a sponsorship campaign for this project on the occasion of his 40-year employment anniversary with Royal Haskoning-DHV consultant firm. With family, friends, colleagues and other interested parties, he managed to raise EUR 4,250 in less than two months, creating a lasting memory of his jubilee! Two of the four new training courses could thus be set up.
Towards the end of 2015 the training equipment for the computer course and the hotel- / catering course could be purchased, trainers be recruited and trainees be selected. The two courses started – slightly delayed due to be elected in Uganda – in the first quarter of 2016!
Early 2016 the Dutch restaurants Thuis bij Fien from Wijchen and In de Kazerne from Nijmegen sponsoredthe other two training courses!
Het resultaat
Thanks to our sponsors, two courses could be started in the autumn of 2015 and another two in the spring of 2016. In the summer of 2016, money was made available for extra school furniture. In consultation, it was decided not to buy ready-made furniture but to have the students make them. This way, the students of the welding-metalwork course would gain practical experience!
In late October the self-supporting and sustainability of the vocational training centre was established. At that time the centre generated already sufficient revenues from (limited) school fees, from sales of goods made during the training (restaurant, catering, metalwork) and from paid services (use computer and hairdressing)!
For these projects your support is necessary!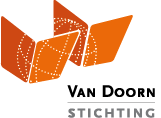 Bedankt!
Bedankt dat je wilt bijdragen aan dit project! Vul hieronder het formulier in en je wordt naar een iDeal pagina gebracht om de betaling te kunnen doen.