Batik training for people with disabilities in Tanzania
SIDO established a new center in 2015 that organizes training sessions in the neighborhood to increase the self-reliance of people with disabilities.
In 2016, the Van Doorn Foundation made funds available for batik training (trainers, teaching materials, lunches for the participants) and the purchase of sewing machines and knitting machines. The sewing and knitting machines are made available to the women's groups so that they can start small-scale businesses.
Project has been executed successfully!
Amount collected: € 2,250.-
Project information
The situation
SIDO has a tools centre where used tools supplied by Gered Gereedschap and Tools for Solidarity are been refurbished. They are then made available at cost to small businesses. SIDO has a sewing centre where used sewing machines are refurbished and also made available at cost, preferably to vocational training centres. Furthermore SIDO trains the trainers of the vocational centres, particularly so they can carry out themselves repair and maintenance of the sewing machines.
The importance of the project
Vocational training and the development of small and medium businesses are a top priority of the new president of Tanzania with the purpose to create jobs. The Director-General of SIDO in Dar es Salaam is very interested in the approach of the Van Doorn Foundation and would appreciate a meeting in Dar es Salaam to see whether such an approach is applicable in the Tanzanian government policies. SIDO would appreciate Van Doorn Foundation cooperation in other regions so that they can start applying a similar approach (small strategic investment with greater lasting impact).
Vocational training for people with a physical disability is less developed in Tanzania and often takes too little account of the handicap of the participants. Their disability often makes participation in a training at a training center impossible. SIDO therefore wants to try out a new approach with a training that takes place at the location where the (disabled) participants live.
The implementing organisation
SIDO (Small Industries Development Organisation) in Mwanza, Tanzania is a government organisation that promotes the development and application of new technologies. It provides information on and marketing of regional products, training in the field of entrepreneurship and business development, and providing micro credits to small businesses.
In Tanzania the Van Doorn Foundation has been working with SIDO for a number of years among others to set up a training center in Kigoma (with Hope for the Communities Foundation), in Buhongwa (with MULEBA Association of Women) and in Mugumu (with Mara Diocese).
The chance of sustainability
One group – Shirika La Maendeleo Ya Wanawake Walemavu Tanzania (Group for empowerment of women with disabilities) – that followed the training is now able to generate revenues from the sale of products they make. The group is assisted by a few women, having some social problems (eg. abandoned by their husbands) but are more mobile and help the group with the marketing of the products. The group is interested in a follow-up training and would like, if possible, to receive more batik tools.
In another district, the Tuamuke Disabled Women Group received the same training from SIDO (also sponsored by the Van Doorn Foundation). This group has eight members and also they have since the training been able to generate income from the sales of homemade products. This group developed a network with shopkeepers who offer to sell their products in their stores, and this partnership so far is going well.
Experience shows that handbags sell better than the batik shirts! For the decoration of the bags they purchase material from shops, but the group would rather create decorative material themselves, for example, from fruit seeds. The challenge is to drill a hole through those pits so you can string them together. The Van Doorn Foundation sent examples of how this is done in Indonesia and from the tools used in Indonesia.
In another part of the city a group of four young men with disabilities have been trained to make leather shoes and bags. Previously, these young men did only shoe repairs. Now they have acquired skills to make shoes themselves and their earnings have multiplied. Retailers come to their homes to buy products and sometimes they visit shops to offer their products for sale. Their challenge is to have different shoe-moulds of different sizes (which are not for sale locally). To make shoes they have a leather sewing machine, but for making leather bags they have to borrow machine that can sew in circle.
The progress of the project
SIDO established in 2015 a new centre to empower people with disabilities that provides training in neighbourhoods where handicapped people reside.
At its inception, the Van Doorn Foundation made batik stamps from Indonesia available for the production of batik fabrics… and the results have been overwhelming! As the batik fabrics are easier to sell as finished products SIDO subsequently organized a training course for 15 (disabled) women. Here they learnt how to make women's dresses, men's shirts, handbags, tablecloths and placemats from these batik fabrics and – as part of the empowerment of these women – entrepreneurial skills.
The Van Doorn Foundation made funds (donations received from individuals) available for this training (for trainers, training materials, lunches and refreshments for participants) and the purchase of sewing and knitting machines. The sewing and knitting machines were made available to the women groups, allowing them to start their small scale businesses.
The result
Overall the training of disabled men and women has had a big impact, while the investment (the cost of the training) was only € 2,000!
For these projects your support is necessary!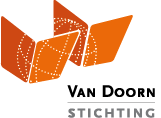 Bedankt!
Bedankt dat je wilt bijdragen aan dit project! Vul hieronder het formulier in en je wordt naar een iDeal pagina gebracht om de betaling te kunnen doen.